As part of the global community, we strive to make a difference working on developing best practices every day. The objective of N.K. Essentials' garments are longevity through design and durability; our garments are made to last.
We aim to create high quality pieces and focus on using cotton as our main fabric of choice. Read on to see how we are re-distributing some profits with the goal of a better future.
OUR T-SHIRT FACTORY
Our t-shirt facility is certified with the Worldwide Responsible Accredited Production (WRAP). WRAP is an independent, non-profit organization dedicated to the promotion and certification of lawful, humane and ethical manufacturing throughout the world. WRAP promotes 12 principles that ensure that core labor concepts are understood and practiced during production.
As a business we believe in our responsibility to promote slower consumption, we aim to move from batch produced drops, to a more made-to-order business structure, by the end of 2021. Moving in this direction is a further step to eliminate waste and environmental damage.
OUR SWEATER FACTORY
Our sweater facility works closely to source only the best raw materials, grown or produced in ways that do not harm people, animals or the environment.
Our sweater facility is certified by various independent bodies and standards. Each of these certifications demonstrate that we they / we are working towards building healthy environmental practices and greater respect for the planet, every step of the way. You can view the certification badges below in the image.
All our sweater partner factories are equipped with state-of-the art Effluent Treatment Plants which remove toxic elements from the water and ensure it's safe to be reused. Taking things further, they have developed a recycling fabric waste project.
NK Essentials Sweaters are made from 85% Organic ring-spun combed cotton, 15% recycled polyester.

100% BIODEGRADABLE PACKAGING
2020 was the year of slowing down, looking inward and understanding our impact. Our post packs are now 100% Biodegradable. They are made from plants, corn to be exact with a man made binding agent added for flexibility. These can be composted at home, so once you've received your order, just put it in with your food scraps and garden waste and before you know it, worms will be eating it for breakfast. Better for the environment, our oceans and a better tomorrow.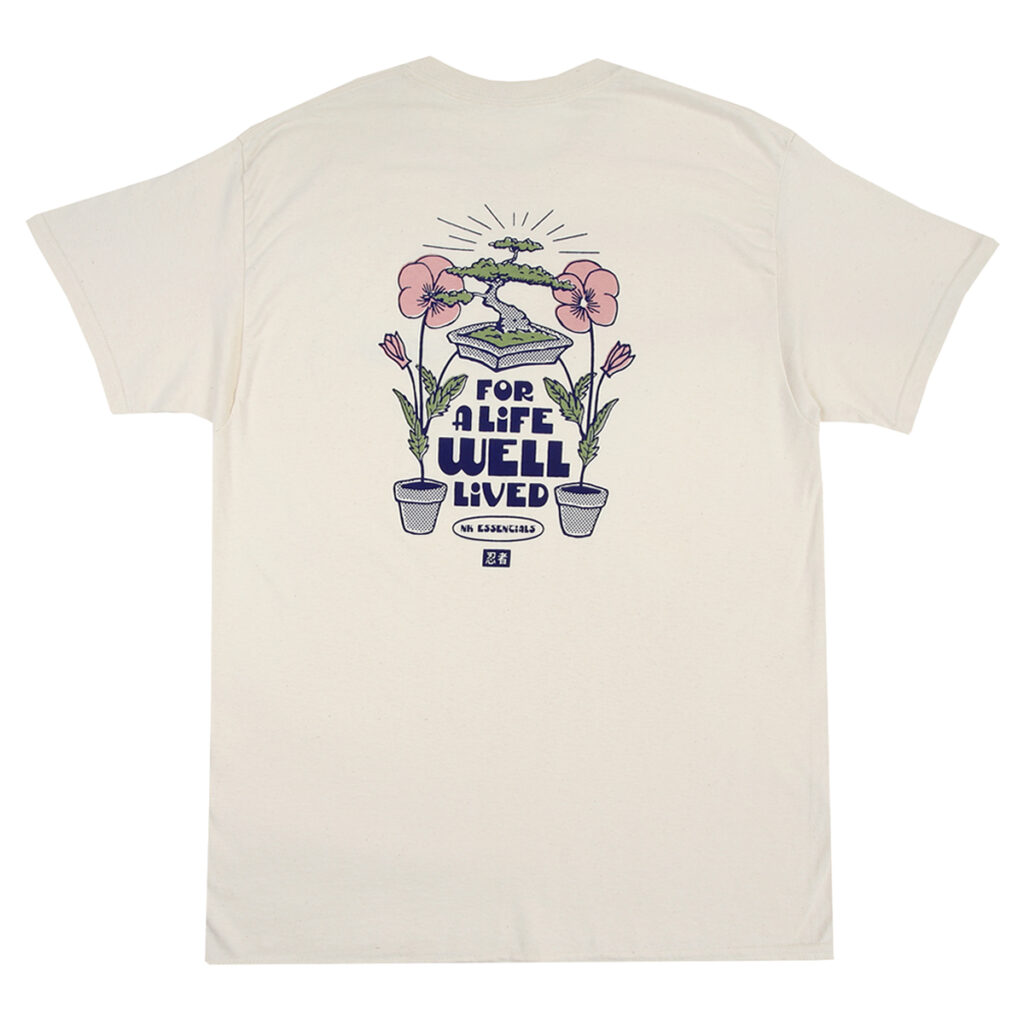 CHARITY PARTNERS
Thread Together redistributes surplus clothing, end-of-line stock to people who are at risk of social exclusion – at no cost to them.  An effective solution to fashion waste, the model provides tangible support to people in our community who need our help. We are proud to have donated, and will continue to donate what we can to this incredible organisation.