[ humans ] Helen Frankenthaler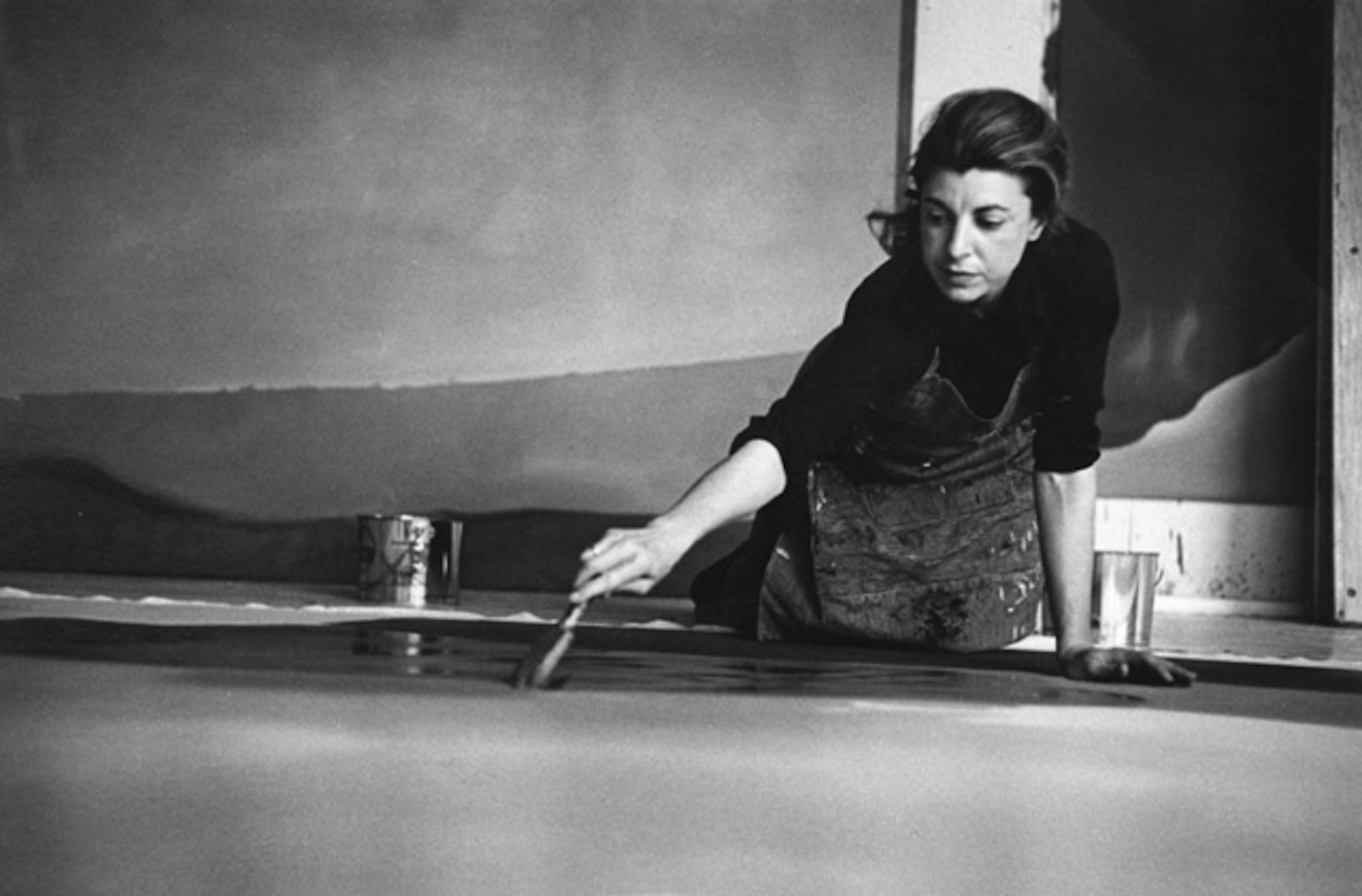 Magnetic pigments that hum on the canvas. Watery bodies that drape and flood the taught fabric. Helen Frankenthaler's beautiful body of work is undoubtedly one the Abstract Expressionist movement should be most proud of. But it is the pioneering spirit of Helen herself that we find most captivating.
An introduction to Frank Kline and Jackson Pollock early in her career set her on the path to expressionism, finding herself deeply captivated with their revolutionary approach to making art. However, Helen did not set out to mimic those who had come before. She quickly developed her own innate style that revolted against the self-aware enamel paints that were popularly used and that remained on the surface of the canvas for the viewer to observe and admire. In asserting herself as a woman, an artist and a pioneer of her craft, Helen organically evolved Pollock's pouring technique into one steeped in poetic,  gesture.
Helen revolutionised the way we regard the painted plane by thinning out oil paint with turpentine and letting these vibrant liquid hues steep and soak into the fabric of the canvas. Now referred to the "American Colour Field" technique, what she has presented us with are vibrational bodies of glorious pigment that lean into one another affectionately. Her determination to affirm herself within the art community she so admired is one we can all channel, her passion and naturally tender creativity we can only marvel at.
Helen Frankenthaler, New York, 1969.
Photo by Ernst Haas.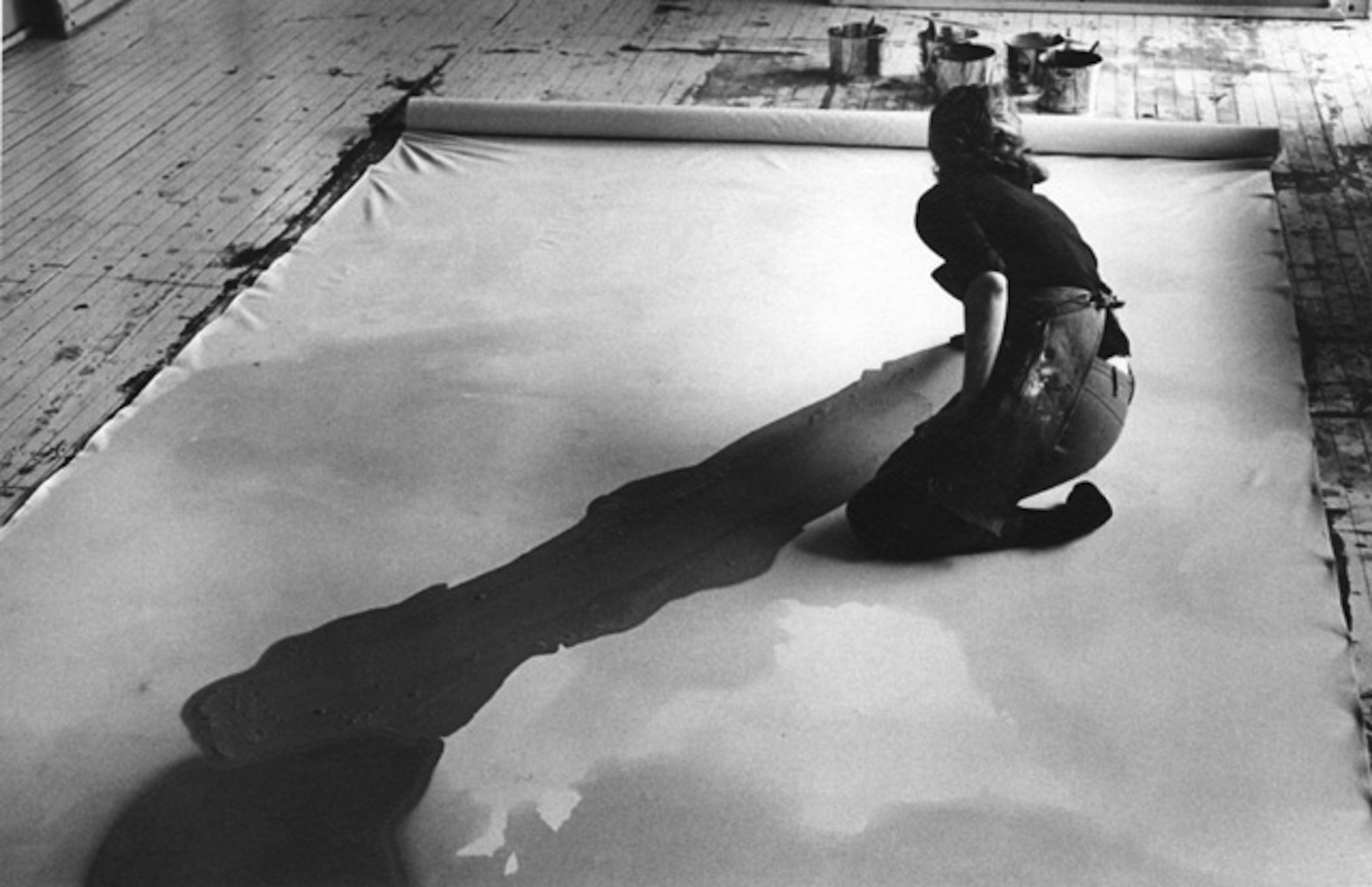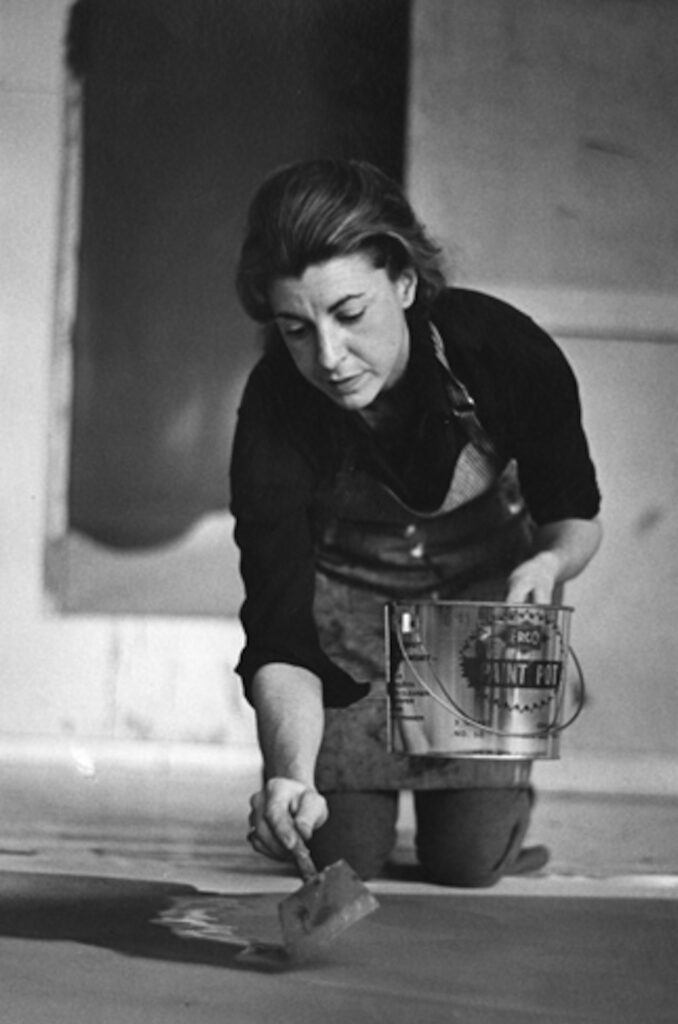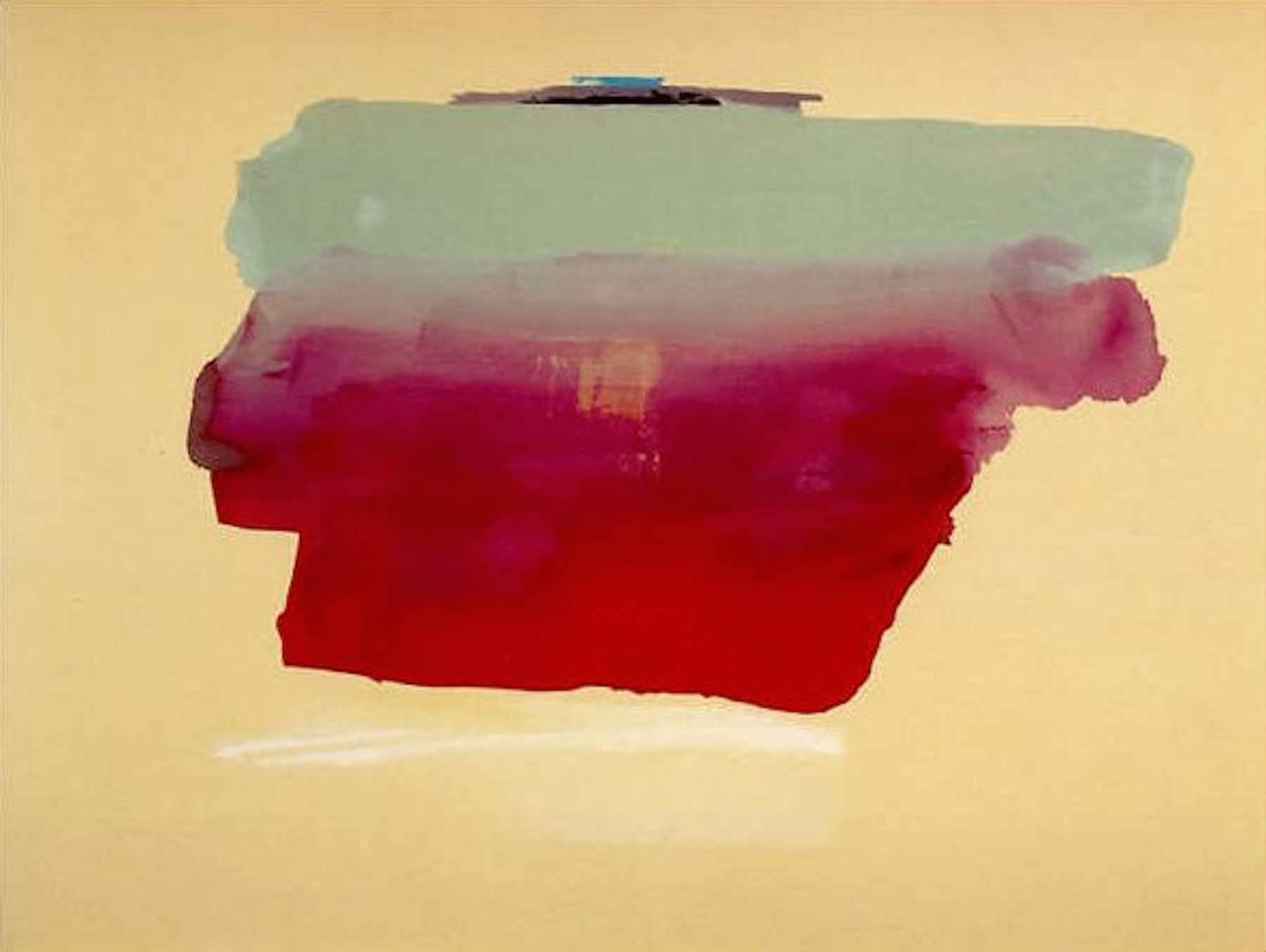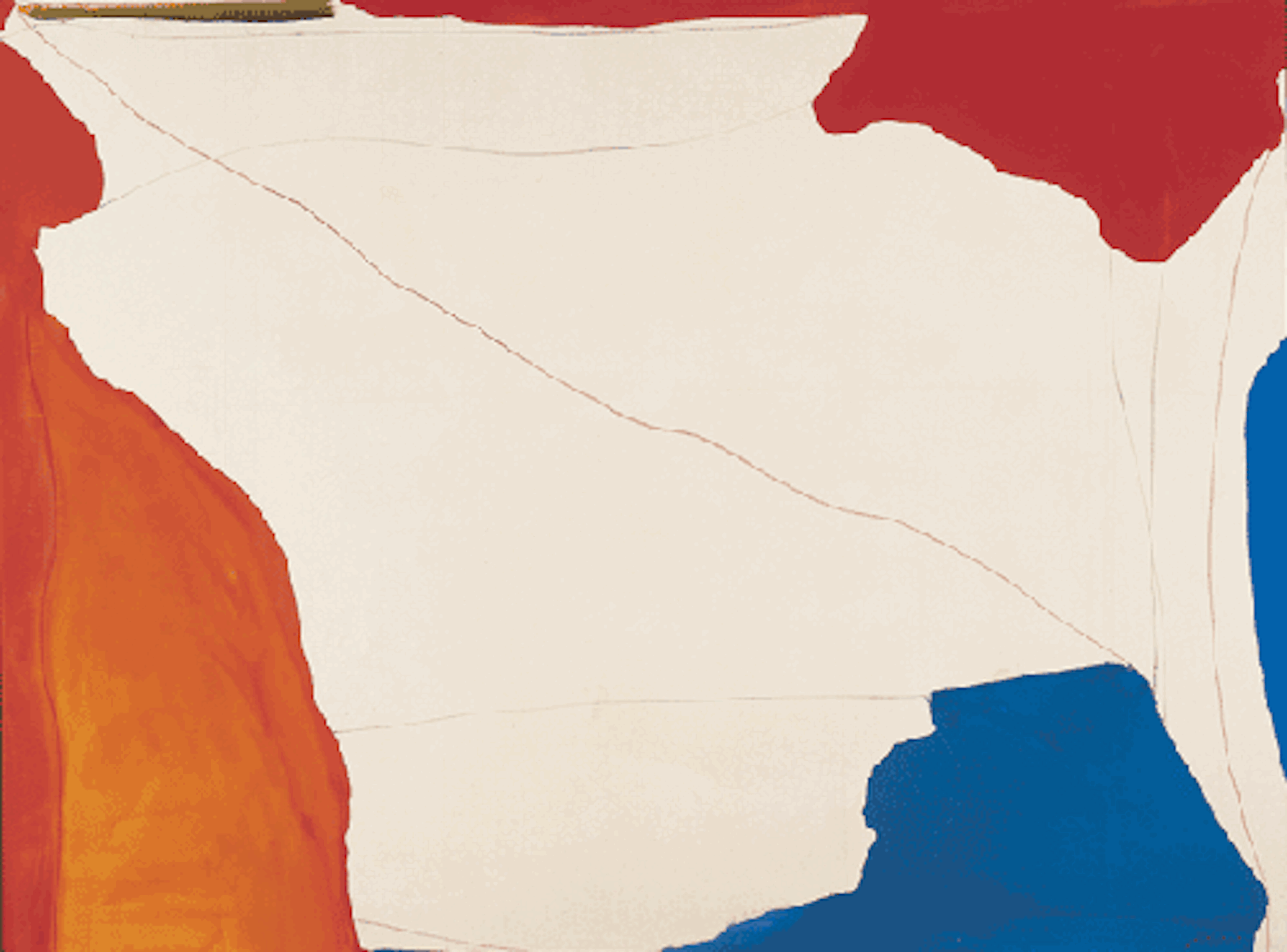 "Robinson's Wrap", 1974 / "Spanning", 1971.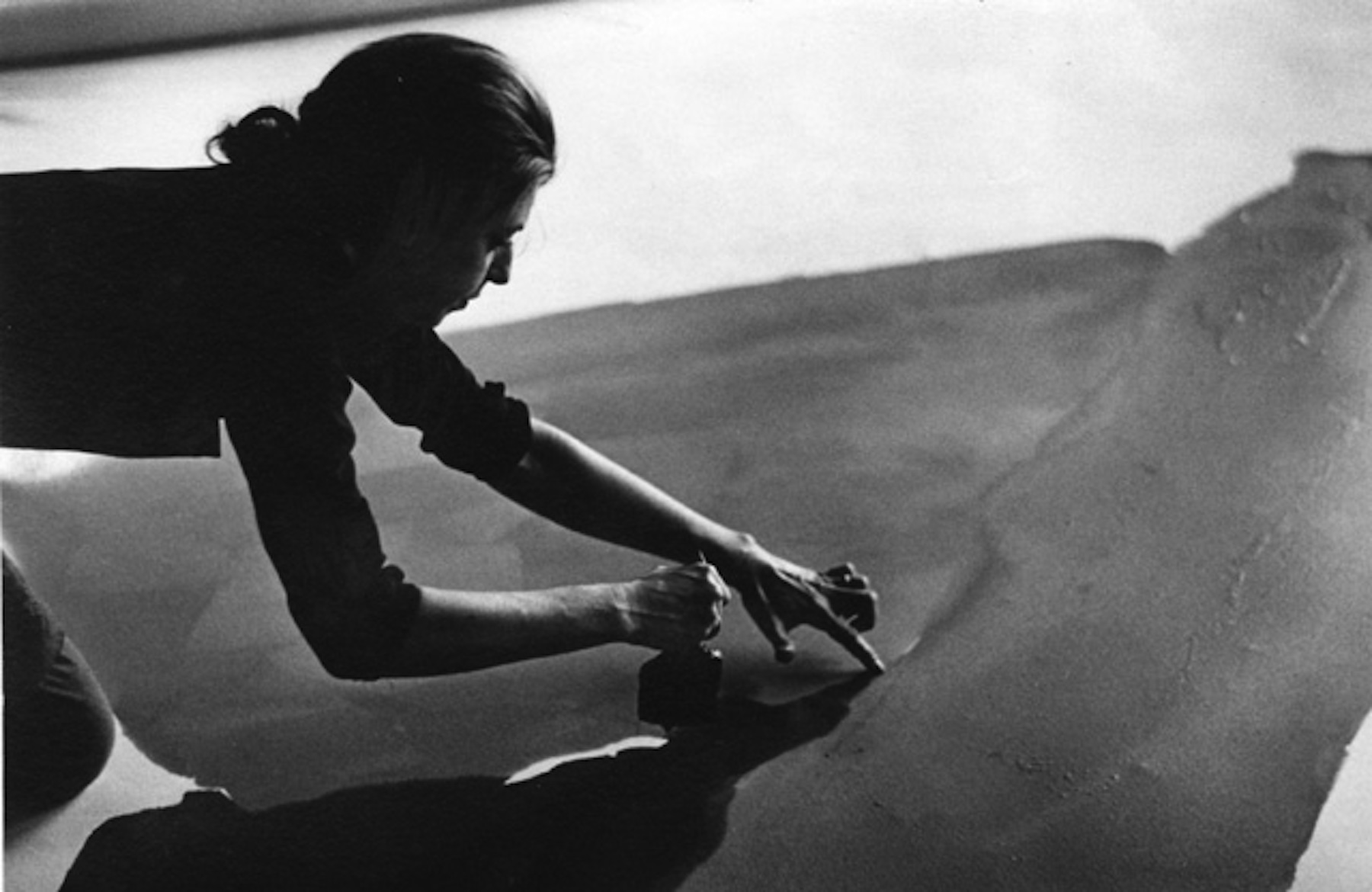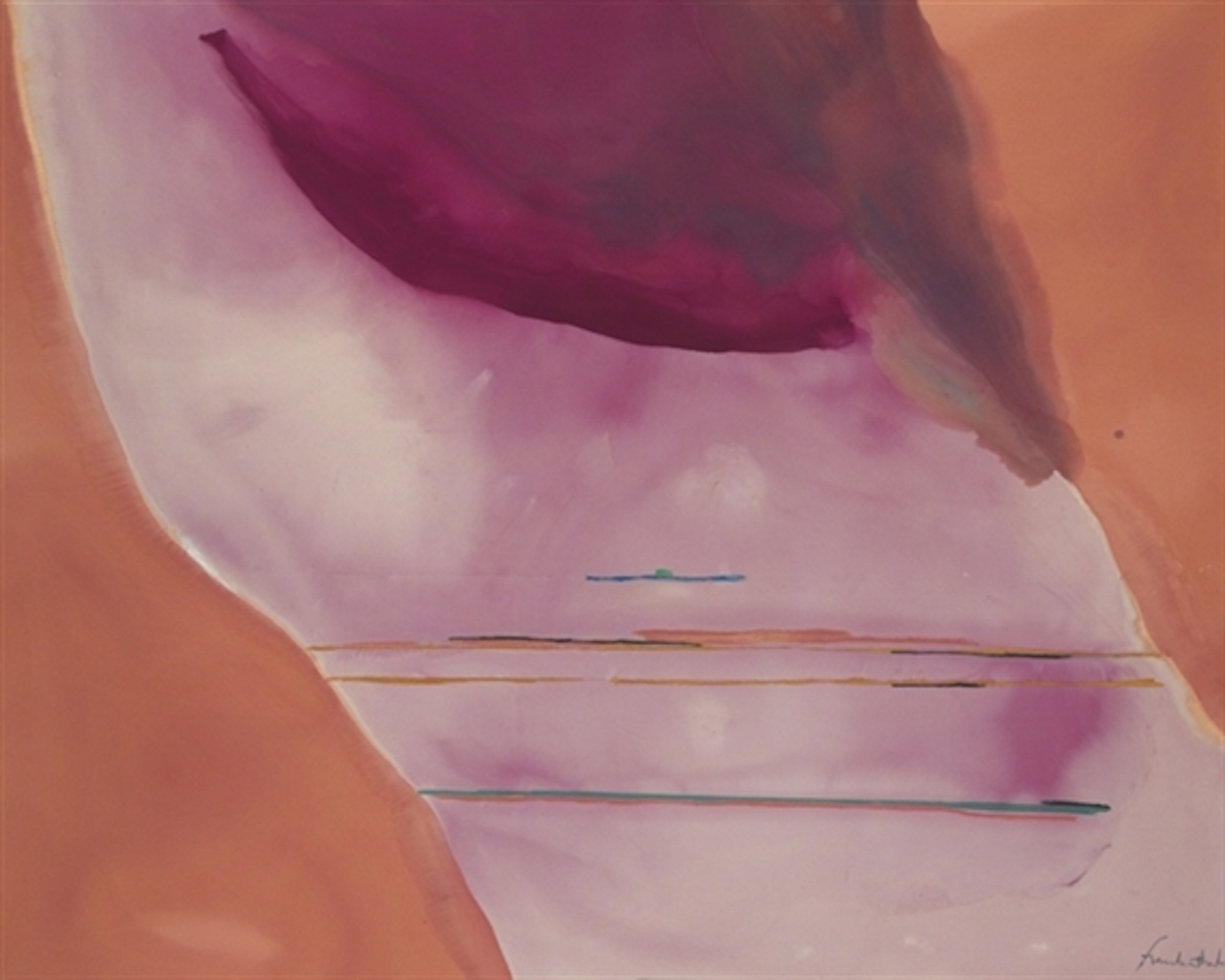 About Author